Author's Bio
Printer-friendly version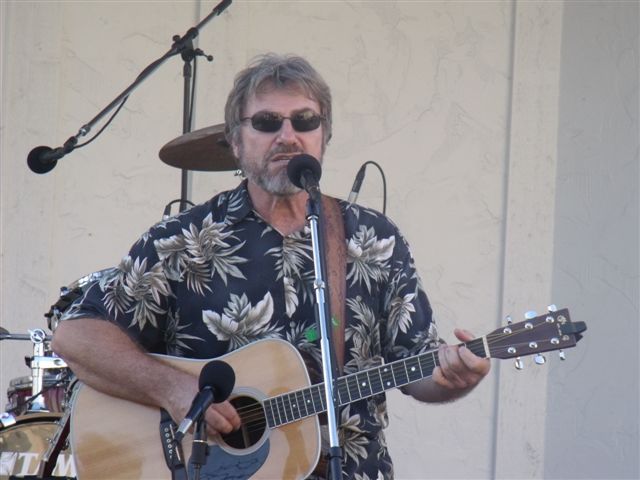 Mike Ball is an award-winning humorist and author of What I've Learned So Far... who lives and writes on the shores of Whitmore Lake, Michigan, sharing a roof with his wife Nancy and a psychotic Siamese cat. Their home is just North of Ann Arbor, home of the University of Michigan and one of the world's most fertile breeding grounds for hippies, folk singers, and Budweiser-soaked football fans.
In addition to cranking out his weekly humor column, Mike is a musician and the founder of Lost Voices, a Michigan non-profit group that designs and implements therapeutic roots music writing and performing programs for incarcerated and at-risk youth. As the front man of the band Dr. Mike & The Sea Monkeys, he brings his columns to musical life with such crowd pleasers as "Carlson the Pissed Off Angel," "At Least I've Got Most of My Hair," and "The Colonscopy Song." 
Mike has spent most of his adult life writing and producing columns, ads, brochures, slogans, songs, menus, and anything else that needed writing, including a eulogy for a dog. During the Internet Boom of the 1990s he wrote a monthly column for a national information technology-oriented human resources magazine (now there's a combination that just screams humor!) called Itrecruitermag. These pieces covered such topics as "What To Do When You Run Into Your Boss At The Career Fair" and "So, You've Been Downsized. Sucks To Be You."
In 2003 Mike won the Erma Bombeck Award for a column called Just A Little Bike and he is a finalist for the 2011 Robert Benchley Award. What I've Learned So Far... is syndicated by North Star Writers' Group and has online readers in eleven countries (that we know of).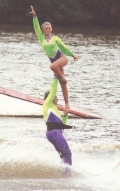 Mike also spent some time as a competitive pairs water skier. This is a sport similar to pairs figure skating, only with less Russian Mafia involvement. He and various partners won numerous awards, including the 1997 Florida State Show Ski Championship at Cypress Gardens, the 2000 Indoor World Championship, the 2002 Michigan State Expert Division Championship, and the 2002 Division II National Championship.