Columns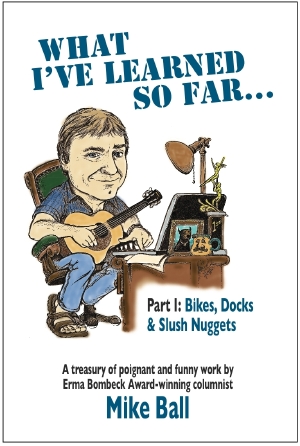 Here are some of the recent columns you may have missed - or maybe you just want to read them again. Pick a topic from the menu at the left to zero in on a subject, or you can use the "search this site" box above to look for a particular keyword.
A lot of the older columns are no longer available online, but there is good news - you can get them all compiled in a neat little package, throne tested for your bathroom reading pleasure, in the book What I've Learned So Far... Part I: Bikes, Docks & Slush Nuggets. Right now you can get a 15% online discount if you enter the code Y8NYMDN4 in the "Options and Discounts" box when you check out.
The second volume, What I've Learned So Far... Part II: Angels, Chimps & Tater Mitts, will be coming out sometime later this spring.
The column below won the Erma Bombeck Award.
Pages